Sporty and I went pheasant hunting last weekend with Diane and her talented field Goldens Arson and Shuttle last weekend.   Each of the dogs got a pheasant so all were happy.  It is always a joy to see the dogs doing and enjoying what they were meant to do– be a hunting dog.
Here's Sport with her bird.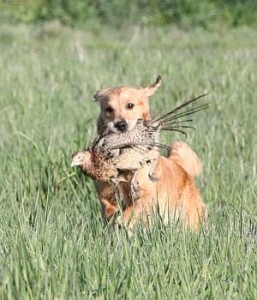 Both photos were taken by Diane Glassmeyer.  Thanks, Diane!