Lola turned 8 on Feb 17, and that weekend we all went to play in the snow with Sporty and her "nephews" Jackson and Rockie.
Here's Lola retrieving a frisbee!  This is unusual because she almost never retrieves anything on land, but will retrieve endlessly in the water.  We figure the snow is just frozen water, so it's consistent with her pattern.  🙂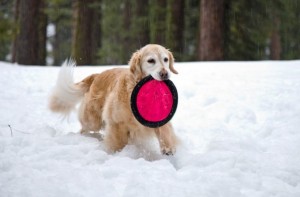 Lola also got to wonder at the beauty and stillness of nature.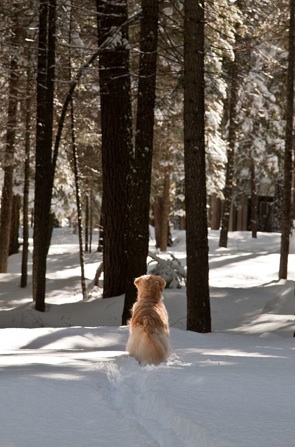 She had so much fun, she decided to take some snowballs home with her!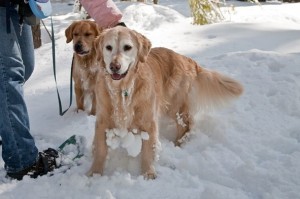 Happy Birthday, dear Lola!
More pictures can be found here