Don photographed the NORCAL GRC Working Certificate test a few days before we left for the lake, so he was able to obtain a couple (dead) ducks/pheasant to bring with us to the lake.   The dogs haven't worked with birds in quite a while, so it was good to give them the extra exposure.
We used the outlet that runs from the lake toward the ocean, which has grasses/reeds on either side, so plenty of cover, and narrow enough for me to throw the duck to the other side most of the time.   Sporty was in heaven, showing the boys the ropes.   My work with Ronan's 'stay' while leaving to throw bumpers for him really paid off because I was able to move off to throw the duck, then return to position to send him.   Proud of my boy.   While he usually brings bumpers back, the bird is different and he needs work on the retrieving to hand part.  That should come as he realizes things will move along more quickly if he brings them back to me instead of to the shade or the trees.
Thistle was a great water retriever, but isn't too keen on birds on land.  A little competition with Sport got him picking up the duck on land.  We'll see if that holds over time.
Sporty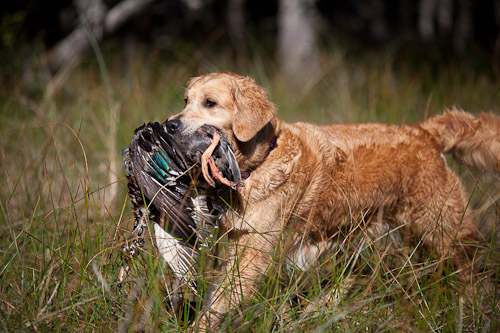 Thistle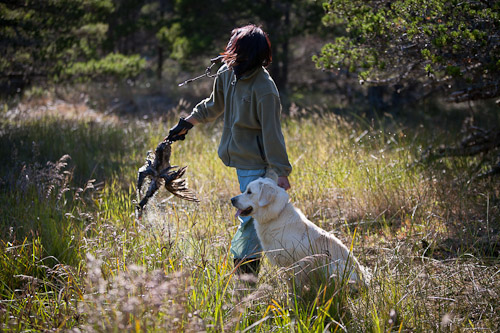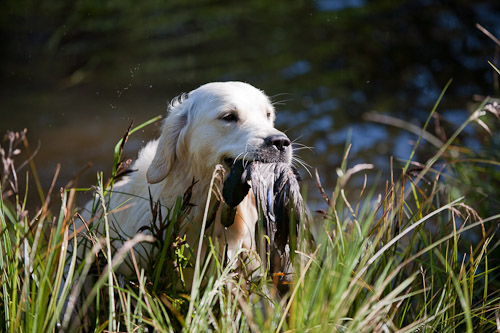 Ronan