I've been reminded that the blog needs some attention, not to mention the website needs updates, such as the addition of the boys.   Hopefully I'll make that happen soon.  🙂
Sport earned two legs toward her (and my) first competitive obedience title (photo taken by Steve Southard of Southard Photography).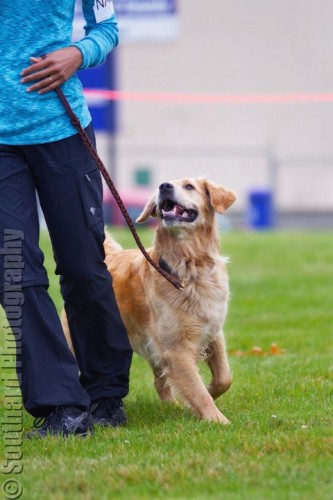 Ronan got all his preliminary clearances for hips, elbows, eyes, and heart.  Woohoo!
Here are some recent photos of hikes and playtime.
Sport, me, and Ronan (wearing his Ruff Wear Swamp Cooler coat).  It really works to keep him cool.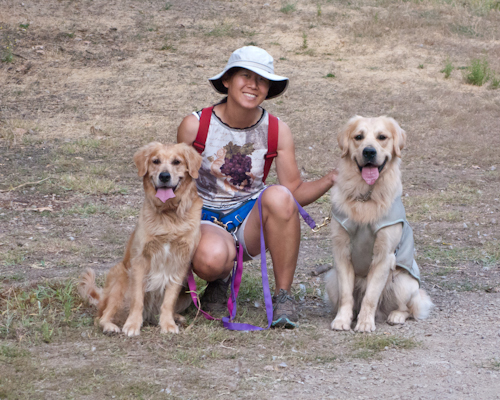 Lola posing on a high place, as she loves to do: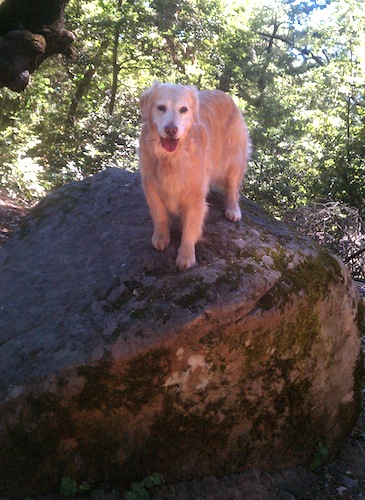 Sport and Ronan playing at the NORCAL GRC fun match at Kirigin Cellars in Gilroy.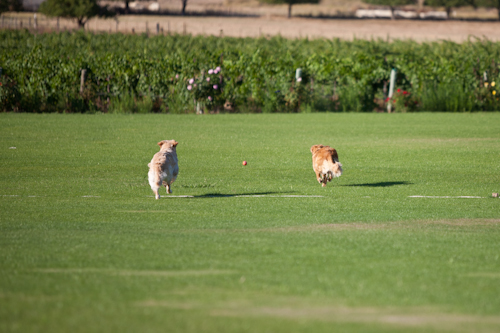 Thistle completed one session of a beginning agility class where they are learning fundamentals.  Here's a little video of some of the things they did the first few weeks– they have progressed quite a bit since then, but I only have early video.  Exercises are: cones for practicing sending/front crosses, lead out-jumps, box training for learning contacts, circle work.