Saturday 31 May 2008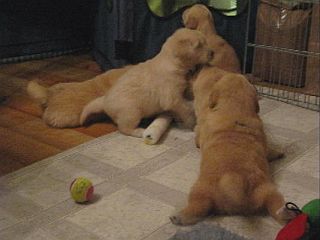 A treat for everyone today– we took video of one of the puppies first playtime outside the box. You can view it on YouTube by clicking on the picture on the left.
(I'm not a fan of embedded videos as it makes the entire page load too slowly, and with all these pictures it's probably slow enough already)!
More pictures from yesterday: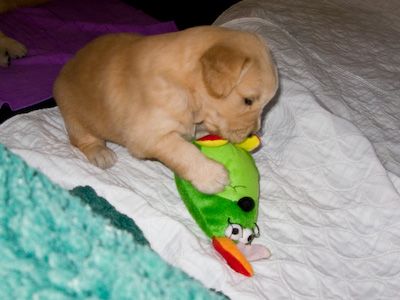 Puppy sofa