Thursday 16 Jul 2009
Sport completed her Agility Dog (AD) title at the Bay Team trial on July 5, completing 3 other titles along the way (Starters Standard, Jumpers, Gamblers). She also had 2 legs each in Snooker and Pairs Relay.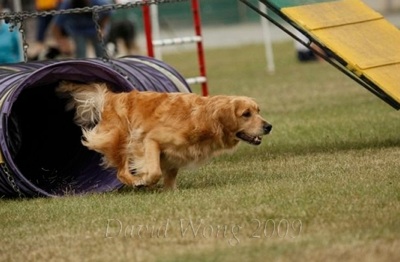 This video is from her Advanced Jumpers run- first leg. She was a Very Good Girl, except for the start-line stay!
Sport Advanced Jumpers run – on YouTube