Last Sunday was a fun Tigana family event at the Mission Bell Obedience trial.
Sporty finished her CD title from the Novice A class under judge Alice Peterson.  Woohoo!  She finished her title with two 1st places and a 2nd place.
Ronan did very well in his first trial, earning two Rally Novice legs.
Avalon (Ronan's sister, owned by Miche Evans) earned her final leg to complete her CD from Novice B.  She was a superstar and finished in 3 out of 3 trials.  She also got a 2nd Beginner Novice leg.
River (owned by Meigs Matheson), made his debut in Novice B, and ended up with a score of 199+ (!!).  What a team!
Here are Sporty and Avalon in their mother-daughter title photo: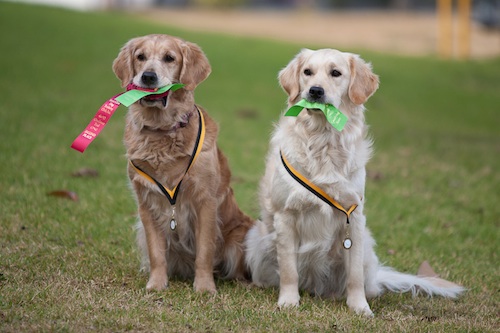 Sporty – Spiritlodge Sporting Chance CD RA JH AX AXJ NF WC VC CCA (ptd)
Avalon –  Tigana's Glastonbury Golden Chalice CD
Next is a video of Ronan's Rally trial on Sunday, where he earned a 4th place and score of 96.   We could have had a 99 if I hadn't started the serpentine exercise incorrectly.
Next is a photo of Meigs and River in the "Heel Free" exercise.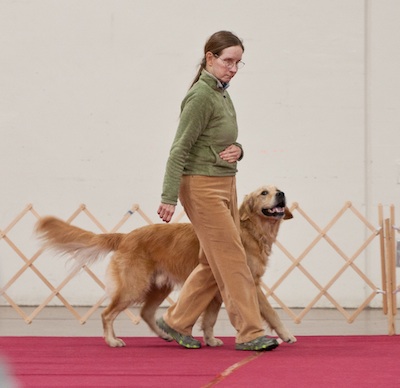 Cute photo of Avalon and Miche.  Ava is clearly happy to have Miche returning to her after the Sit-Stay exercise in Beginner Novice.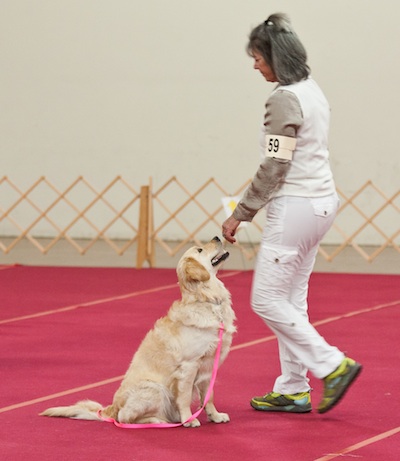 Lastly, it seems appropriate to show Sporty in the Long Down exercise, which had been our nemesis the last couple trials.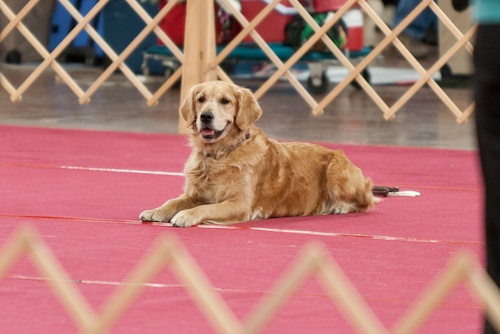 Speaking of long stay exercises, I have started working toward the out of sight sits and downs exercises for Open, using Karen Overall's Relaxation Protocol with both Sport and Ronan as structured practice for staying and relaxing through distractions.   We just finished Day 3.    An example of something that made Ronan excitedly pop up out of the stay yesterday was my counting out loud, and also clapping.  Today those things didn't phase him.  I think these will be good exercises for us.
See Miche's blog post for more about the trial.  Congratulations, Miche and Meigs!